Team Majulah is an ever-growing team – in numbers, skills and diversity.
Each member of the team chooses their own superhero name when they join. If you ask them about it, you'll get to hear the story behind each name. Some are deep and others are hilarious but behind each superhero name is a unique individual.
For each of us, our roles – whether full-timer, board member, sidekick (intern) or changemaker (volunteers and mentors) – are temporary. What unites us is our commitment to the cause of building a majulah community in our own ways.
Click on the buttons below to meet the different teams within Majulah Community! And if you'd like to get involved, get your superhero name ready. We're about to change the world together.
Chief Partnership Officer
   Surviving on Mee Goreng for a month

   Taking up challenges
   Constantly being the zen kakak

   Watching a looot of Netflix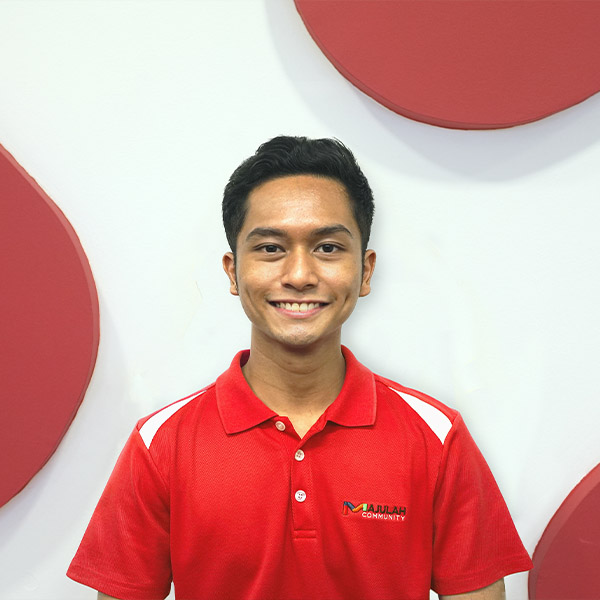 Chief Development Officer
   Believing that no idea is too crazy

   Always up for trying something new
Youth Development Specialist
   Never-ending energy

   Extremely portable
Youth Development Specialist
   Growing through adversities

   Fast reflex (too much ping pong)
Community Research Executive
   Being a good listener

   Organising things
   Can feel your vibes ~
   A pasta lover

   Always up for crazy adventures
   Adrenaline junkie

   Sweet tooth
Writing Specialist Intern
   Creating multiple worlds in my head

   Getting along with 99.9% of humans
   Appreciating any kind of music

   Knowing an unhealthy amount of elephant facts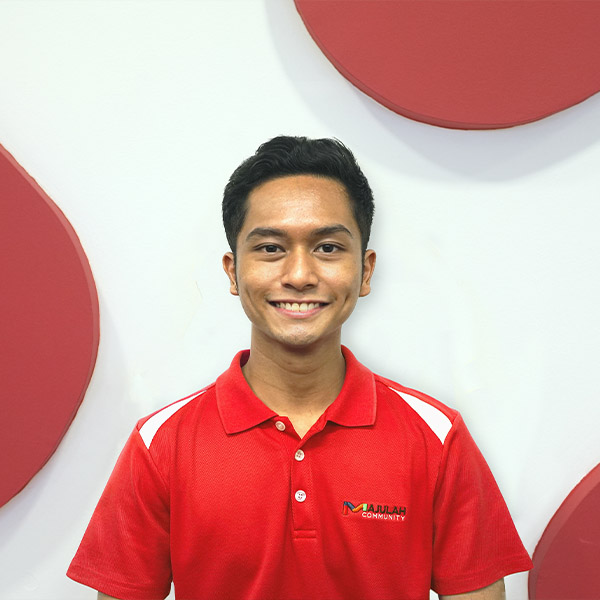 Chief Development Officer
   Believing that no idea is too crazy

   Always up for trying something new
Youth Development Specialist
   Never-ending energy

   Extremely portable
Youth Development Specialist
   Growing through adversities

   Fast reflex (too much ping pong)
Community Research Executive
   Being a good listener

   Organising things
   Adrenaline junkie

   Sweet tooth
   Appreciating any kind of music

   Knowing an unhealthy amount of elephant facts
Chief Partnership Officer
   Surviving on Mee Goreng for a month

   Taking up challenges
   Can feel your vibes ~
   A pasta lover

   Always up for crazy adventures
Writing Specialist Intern
   Creating multiple worlds in my head

   Getting along with 99.9% of humans
Chief Partnership Officer
   Surviving on Mee Goreng for a month

   Taking up challenges
   Constantly being the zen kakak

   Watching a looot of Netflix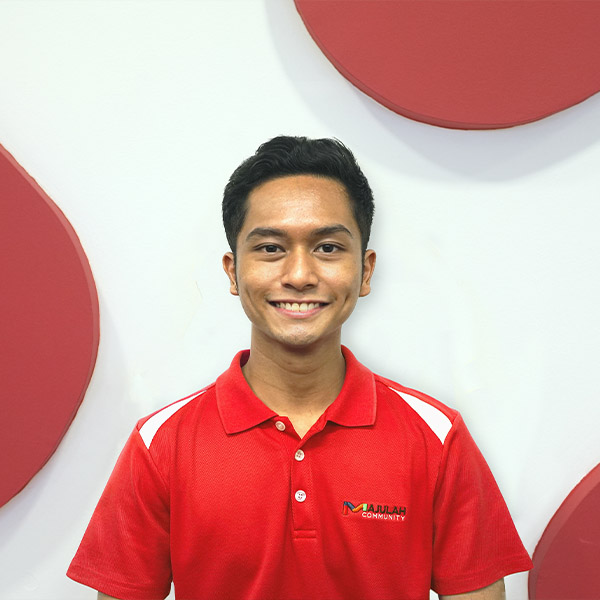 Chief Development Officer
   Believing that no idea is too crazy

   Always up for trying something new